Remote Desktop sudah tidak asing lagi bagi kita dimana kita bisa melakukan aktifitas pada sebuah komputer dengan komputer lain. Fasilitas remote dekstop untuk linux ada berbagai macam software yang sudah menyediakan seperti netsupport (aplikasi berbayar) serta ada juga yang free seperti realvnc. Berikut saya akan beritahu cara setting linux ubuntu anda supaya bisa di-remote dengan komputer lain.
Pertama silahkan download dahulu tightvnc sebagai remoter (Remote Client/software untuk me-remote), Silahkan menuju ke link ini untuk menuju ke website www.tightvnc.com.
Silahkan ikuti petunjuk berikut untuk men-setting linux ubuntu anda, settingnya sangat simple dan berbasis GUI
Silahkan buka aplikasi Desktop Sharing (secara default sudah terinstall bersama Ubuntu)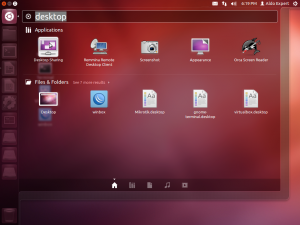 Silahkan centang bagian "Allow other users to view your desktop"
hapus centang bagian "You must confirm each access to this machine"
beri tanda centang bagian "Require the user to enter this password:" dan isikan password untuk akses remote
Berikut setting yang telah jadi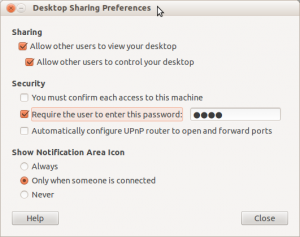 Sekarang silahkan install tighvnc pada komputer yang akan melakukan remote sebagai contoh saya menggunakan windows 7, anda bisa cukup meng-install viewer saja tanpa perlu install server. Setelah selesai silahkan buka aplikasi "TightVNC Viewer" dan isikan IP dan port komputer ubuntu seperti berikut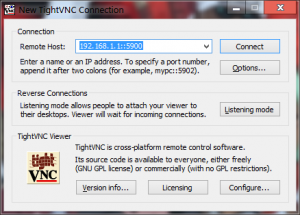 NOTE: perhatikan bahwa disini karena menggunakan desktop sharing ubuntu sehingga digunakan tanda titik 2 (:) sebanyak 2 kali (::) dan port yang digunakan secara default adalah 5900. sehingga anda cukup menyesuaikan IP Address saja.
Ketika diminta password, silahkan ketikkan password yang tadi di setting pada desktop sharing.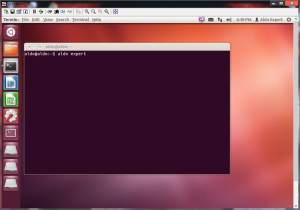 Semoga bermanfaat, dan selamat mencoba
Tags: desktop, linux, remote, ubuntu
Trackback from your site.