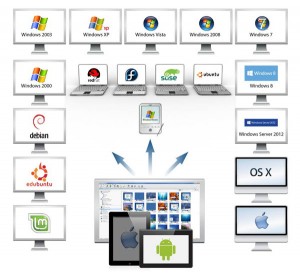 NetSupport adalah aplikasi yang dapat mengontrol PC client secara realtime, penggunaannya pun mudah hanya install server dan install client maka server sudah bisa mengontrol secara penuh PC client dari control mouse keyboard bahkan sampai dapat shutdown maupun power On (Power On hanya pada motherboard yang mendukung Wake On LAN/Wake On by Ring).
NetSupport adalah aplikasi multi platform khusus untuk linux baru mendukung sebagai client. Berikut cara install netSupport pada Komputer Server
Download NetSupport Manager V11
Install NetSupport Manager, anda bisa menyesuaikan kebutuhan dengan custom saat instalasi
Perhatikan bahwa jika anda mengalami pesan "Windows cannot access the spesified device, path, or file. You may not have the appropriate permission to access the item." jangan khawatir coba disable dulu antivirus anda yang sedang aktif, ini dikarenakan firewall dari antivirus.
Ketika anda menginstall netsupport di ubuntu versi 11.04 ataupun ubuntu terbaru pasti akan mengalami kegagalan ketika install maupun remote. Berikut  saya akan berikan cara untuk menginstall netsupport di ubuntu
install libstdc++ biasanya library ini sudah terinstal secara default ketika anda menginstall ubuntu

apt-get install libstdc++6

install libglade2, library ini dibutuhkan oleh netsupport client linux

apt-get install libglade2-dev

masuk ke direktori /usr/lib

cd /usr/lib/

buat symbolic link untuk libstdc++ dan libglade karena letak direktori library tersebut telah berpindah maka perlu dibuatkan shortcut di tempat yang seharusnya
Linux x86 (32bit)

ln -s i386-linux-gnu/libstdc++.so.6
ln -s i386-linux-gnu/libglade-2.0.so

Linux x64 (64bit)

ln -s x86_64-linux-gnu/libstdc++.so.6
ln -s x86_64-linux-gnu/libglade-2.0.so

Sekarang install netsupport client linux sesuai aturan dan silahkan remote linux anda.
Perlu diperhatikan ketika add client jangan lupa memberikan port, seperti gambar berikut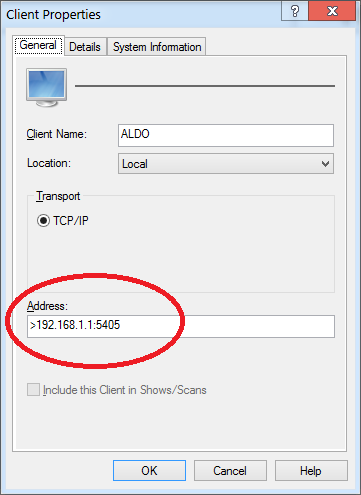 Tanpa port maka tidak akan bisa terkoneksi.
Tags: desktop, netsupport, remote, windows
Trackback from your site.